ladyjendifi
One of the roadblocks that people come up against when starting out on a whole foods plant based (WFPB) diet is the perceived cost. I thought it was going to be a pricey proposition, too. Boy was I wrong! It turned out that when I eliminated meat, dairy, and processed stuff, and purchased grains in bulk, I was able to start to purchase mostly organic local food and still see a general decline in my weekly food cost. Part of this, admittedly, is that I live in the best place on earth for local, organic, fresh produce. But not always.
Tonight, I decided to hit up one of my old favorite places to buy groceries: Big Lots (the store formerly known as Pick and Save). When J first moved to California and we were beyond broke, I did all of our grocery shopping there because that was what we could afford. At the time, we had no dietary restrictions though. So when I was in OC this week, and I saw that the Big Lots near J's apartment was having a 20% going out of business sale, I couldn't resist going in and seeing if I was still able to appease my inner cheapskate while adhering to a WFPB diet.
My first goal was to see if I could get some or all of the ingredients for the black bean and salsa soup that I am planning to make for Monday Night Dinner. Ingredients to find: black beans, salsa, and corn (with no oil, added salt, or sugars). Check it, yo: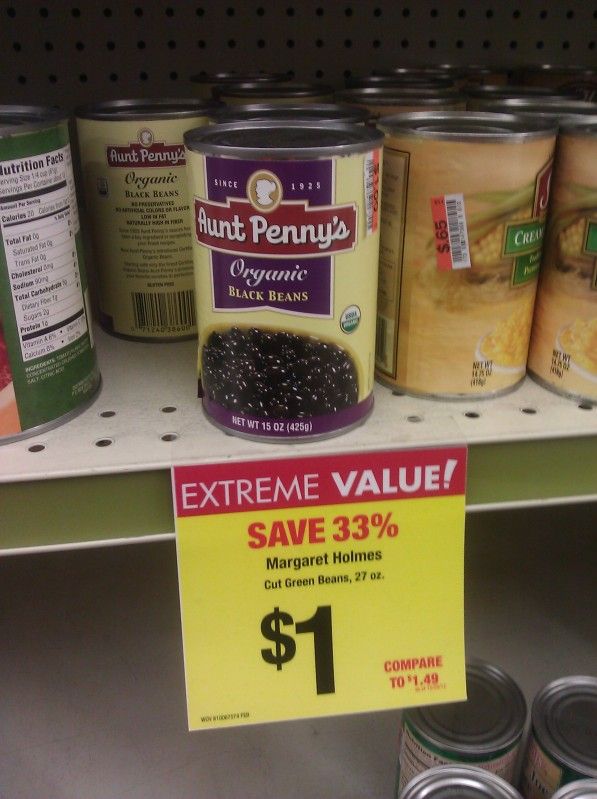 That's right: organic black beans with no added salt for $1.00 plus 20% off. I cleaned out the remaining six cans, which means I'll have plenty for the soup as well as some for other meals. I also found giant jars of salsa that fit my parameters with no cilantro (for Fin whose genes tell her it tastes like soap) and mild (for Rio who doesn't like spicy) for 20% off $2.00. .Cans of corn were also found for $0.80.
There were other ingredients there that I use on a regular basis and usually pay a lot more for, such as: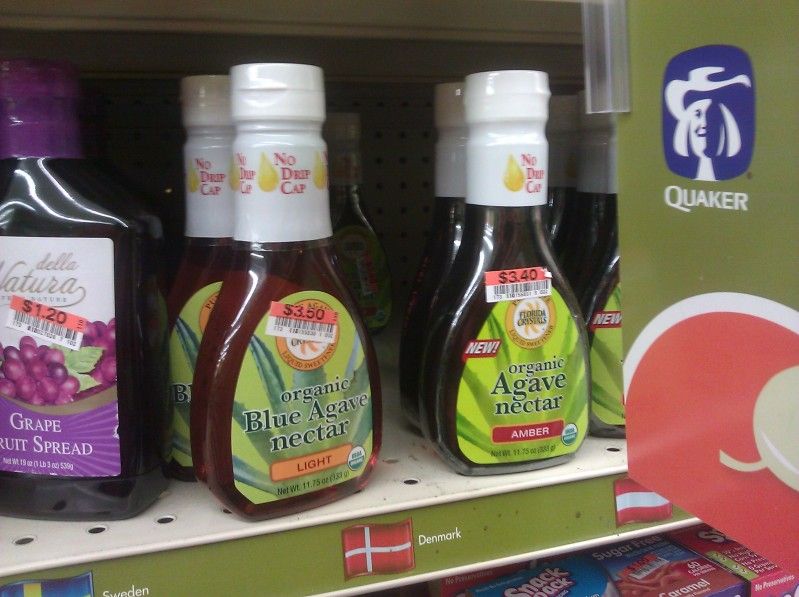 Organic agave nectar. AND
Spices. Cheap, cheap tasty spices. Are they appropriate for that special meal that has to be balanced just right? Probably not. Are you going to be able to taste the difference in my spaghetti between the Italian seasoning that Whole Foods sells for $6.00 and the $0.80 one I bought at Big Lots? Not a chance. So, I picked up rosemary, thyme, and Italian seasoning.
Also acquired: a big bottle of *real* vanilla extract for $2, cans of crushed tomatoes and tomato sauce (both organic), some green beans with no added salt, canned pineapple for baking sunshine muffins, and some canned olives. Oh, and I bought cheap bowls so that people have something to eat soup out of when they come over: 8 for a dollar each. All in all, I think I'm going to be able to feed everyone on Monday for less than or equal to about a dollar per person, and that's with a trip to Trader Joe's to fill in the gaps with some fresh produce (cilantro, onions, and some chips). And I got some staples that will last a while.
It can be intimidating at first, but it IS possible to be a healthy cheapskate, if you know where to look.